Our Mission
In a more and more globalized world, we think of program sales internationally and beyond national borders. Relevant to us are the major world languages. Instead of thinking in territories, we think in language basins.
Chinese is the second most important world language after English, with over 1 billion people worldwide speaking it. And even if mainland China remains a complicated market at present, our distribution of Chinese-language programs on YouTube is aimed at the more than 100 million Chinese people abroad in the world. Among our Chinese content partners we count the second largest news agency of the country "China News" as well as the nation-wide known comedy production house "Kaixin Mahua".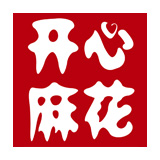 Therefore, we have specialized in two areas: the distribution of productions from China for the world and the translation and localization of western productions for Chinese-speaking users outside of mainland China.